The PADI Advanced Open Water Diver Course with American Divers International
As a certified scuba diver you've already experienced the thrill of exploring parts of the underwater world, but know there's more to discover. Whether you're looking for new dive adventures, to improve your scuba skills, or both at once, taking another PADI dive course will help you gain more confidence and meet more dive buddies.
In the PADI Advanced Open Water Diver course, there's a long list of scuba specialty dives to try. Fish identification, coral reef conservation, drift diving, digital photography, wreck diving, plus about 20 more. You do five different dives all under the expert guidance of your PADI Instructor. Just a short amount of classroom, with a lot of diving!
In short - it opens up more diving possibilities, enhances your skills, and is the next step on the learning ladder if you want to go on to become a dive professional.
Once you complete the PADI Advanced Open Water Diver, you can dive deeper. You'll be certified to 100ft, giving you access to a wider variety of dive sites and marine life. There are many sea creatures that you can't see at shallower depths, and wrecks are often found deeper than the 60ft maximum your Open Water Certification allows you to go.
Exploration, Excitement, Experiences. They're what the PADI Advanced Open Water Diver course is all about. And no, you don't have to be "advanced" to take it – it's designed so you can go straight into it after the PADI Open Water Diver course.
The Advanced Open Water Diver course helps you increase your confidence and build your scuba skills so you can become more comfortable in the water. This is a great way to get more dives under your belt while continuing to learn under the supervision of your PADI Instructor. This course builds on what you've learned and develops new capabilities by introducing you to new activities and new ways to have fun scuba diving.
You'll hone your skills by completing five adventure dives that introduce you to:
Deep Diver (60-100 feet)
One more Adventure Dive of the class's choice
Prerequisites
To take this course, you must be:
A PADI Open Water Diver (or qualifying certification from another training organization)
15 years old (12 for Junior Advanced Open Water Diver)
Download the required PADI Medical Form*
What You Learn over the course of just 2 nights
The knowledge and skills you get in the Advanced Open Water Diver course vary with your interest and the adventures you have, but include:
Practical aspects of deep diving
Physiological effects of deeper scuba diving.
More ways to use your underwater compass
How to navigate using kick-cycles, visual landmarks, and time
How to better use your dive computer
And much, much more
The Scuba Gear You Use
You use all the basic scuba gear including your underwater compass.
You are required to either rent our equipment or have your own.
As certified divers, you are responsible for making all rental arrangements.
Required Materials
Course Scheduling
American Divers International offers the Advanced Open Water Course once per month. The course structure is as follows:
2 nights of academic instruction on Monday/Wednesday, or Tuesday/Thursday, 6:30pm-10:00pm.
5 open water dives in the ocean down in Pompano Beach: 2 tank dives on Saturday afternoon, 1 tank night dive Saturday night, 2 tank dives on Sunday morning.
The course duration is one week.
Related Products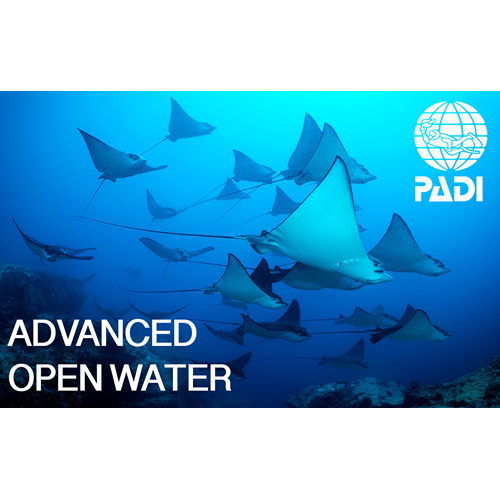 Advanced Open Water - Private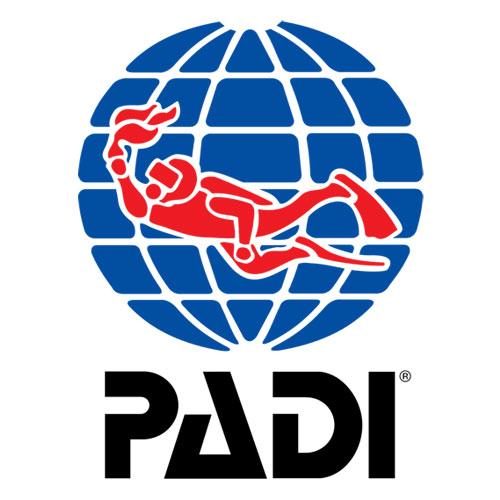 Aow - No Date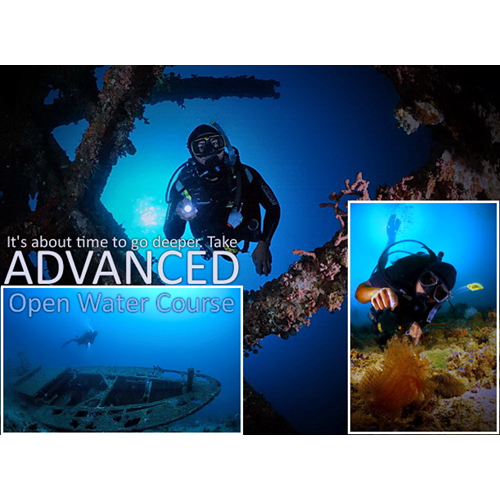 AOW Semi-Private